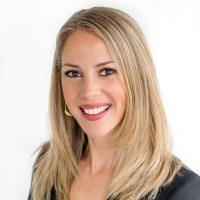 Brittany Parker
Vice President of Sales
As Vice Present of Sales, Brittany leads Periscope's public sector sales organization to work with government agencies seeking to gain saving and efficiencies through eProcurement transformation. Through her vast experience, Brittany has mastered navigating complex and enterprise SaaS sales processes that necessitate key executive stakeholder buy-in.

Brittany has been with Periscope since 2010, serving as Product Marketing and Client Relations Specialist until 2012 and serving as Director until 2018. During those periods, Brittany managed key enterprise accounts ranging from states, counties, cities, school systems to special districts. She also produced creative solutions to standard transformation obstacles such as funding, notorious status quo mindset and executive support. Brittany is known for her consistent, successfully delivered value-driven sales strategies that resulted in regularly achieving sales targets.

Outside of work, Brittany is a devoted mother and stepmother to four children. She enjoys cooking, running, gives back to her church by serving on the Board of Directors.